Undergraduate Degree Programs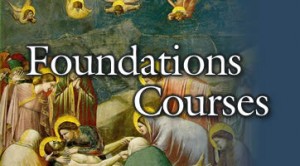 Colorado Theological Seminary's undergraduate degree programs are designed with flexibility for learners with commitments to family, church, employment, and community who choose not to participate in the residential education experience.
These Christian degrees may be used to enhance one's training for a current ministry, prepare for other ministries, or to acquire recognized ministerial credentials, such as ordination.
As a Christian Seminary we offer four (4) undergraduate degree programs. The Associate of Ministry (A.Min) and Associate of Biblical Studies (ABS) degree programs comprise a two year program of twenty (20) courses for a total of sixty (60) credit hours. The Bachelor of Ministry (B.Min) and Bachelor of Biblical Studies (BBS) comprise another twenty (20) courses for sixty (60) credit hours.